Cactus and Snax Café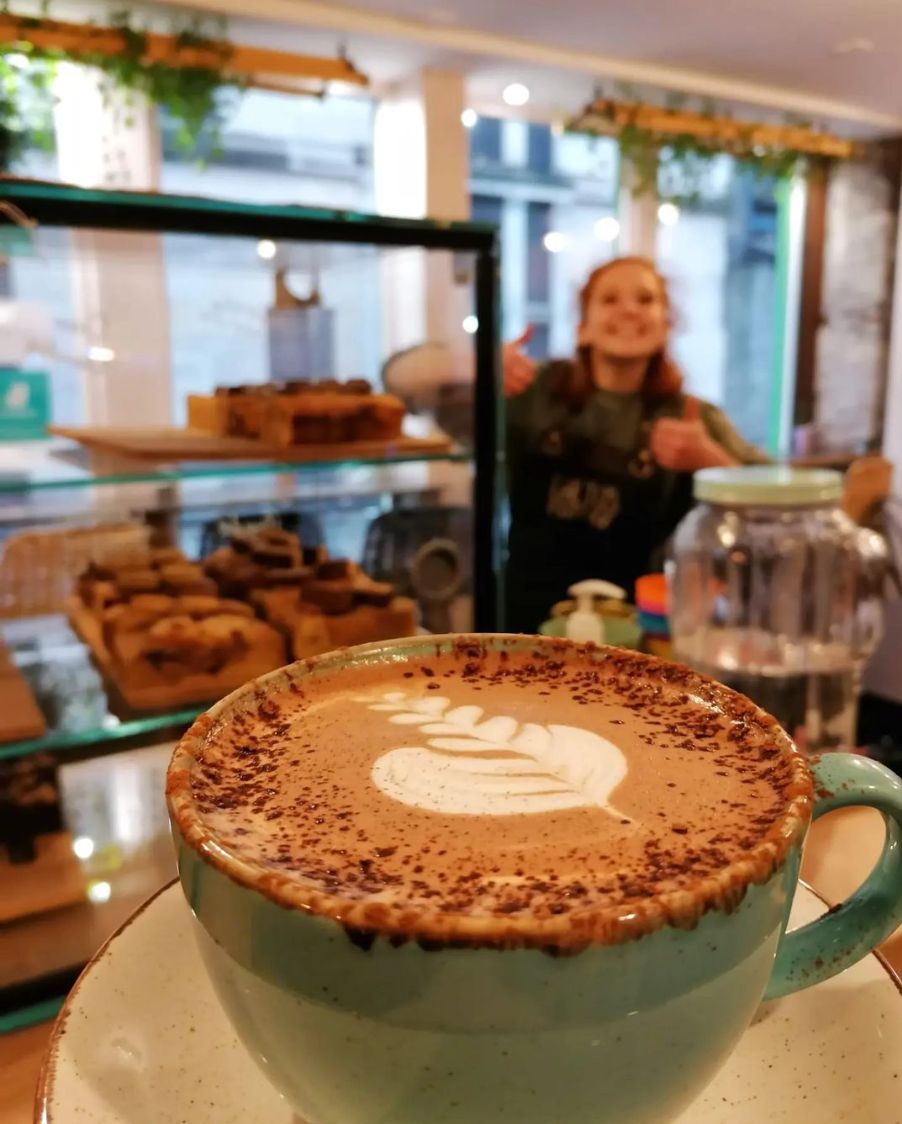 Getting up tricksy closes, winding cobbled streets and dormant volcanoes is not for the meek hearted. What better way to get a spring in your step than by starting the day off with a hearty and delicious Scottish breakfast? Whether it's traditional scran or something more continental that tickles your fancy, the options are endless. Luckily for our guests here at Princes Street Hostel, there's no need to venture far in order to kick start the day with a variety of local options and fully experience Edinburgh's food scene. Whether you want to make the most of our special breakfast deals at Cactus Coffee or if it's something more traditional you're after, we're sure you'll find what you're looking for at one of the cafes on our doorstep that cater to anyone from hardcore vegans to haggis eaters alike!
Cactus Coffee, located just next to Princes Street Hostel, is a cozy haven for anyone looking for a delicious breakfast or a quick coffee stop. What sets this cafe apart is its perfect blend of Scottish homeliness and friendliness with a more modern, new-age twist. With a range of vegetarian and vegan options, this cafe caters to everyone's dietary needs. Customers can enjoy a delicious barista coffee with any milk option, including oat milk, soy milk, or almond milk. The cafe also offers an array of sweet treats and savory snacks, perfect for a quick bite or a leisurely breakfast. What's more, the cafe's warm and cozy atmosphere makes you feel like you're in someone's front room, making it the perfect spot to relax and refuel before hitting the Edinburgh streets.
However, if it's a more traditional taste of Scotland you're after, Snax Cafe is the perfect place to go. Frequented by local Edinburghians just round the corner from our hostel, this cafe offers the real deal when it comes to Scottish grub. Here, you can feel like one of the locals as you enjoy traditional dishes such as haggis, black pudding, and potato scones. But it's not just traditional Scottish fare that Snax Cafe offers - there are also plenty of options for those looking for a quick snack or a takeaway option to enjoy while exploring Edinburgh's historic streets. Whether you're in the mood for a hearty sandwich or a delicious pastry, Snax Cafe has got you covered. So why not stop by and taste the unrefined, real taste of Scotland? It's the perfect way to feel like a true Edinburghian and experience the city like a local!